Flume Trail
There is nothing more iconic than the views from the Flume Trail, overlooking Lake Tahoes fabled East Shore. Ride along the remnants of the flume that supplied water from Marlette Lake to Virginia City, as it cuts through the hillside high above the shore of Lake Tahoe. Be sure to keep your eyes on the trail and obey the "dismount" signs, as one lapse in judgement could be catastrophic. Access the Flume Trail from either Spooner Summit or to the North from the Tunnel Creek trail. Better yet, contact Flume Trail Bikes.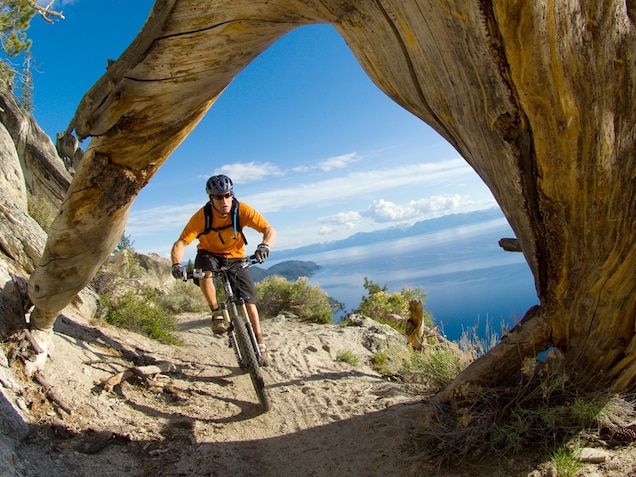 Rose to Chimney
One of my favorite rides for its "flow", scenery and one of the best downhill's in the Tahoe Basin is Mt. Rose to Chimney Beach. Start your ride for the top of Mt. Rose Hwy (The Sierra Nevada's highest pass to remain open year round at 8,911′) and ride South along the East Shore. Pass through and above Diamond Peak Ski Resort as you make your way to the top of Tunnel Creek Rd. From here, you can choose to drop down to the Flume Trail (see above), or remain on the Tahoe Rim Trail and ascend another several hundred vertical feet to Marlette Peak. Whichever you choose, find your way to the South end of Marlettte Lake where you will climb 1/4 mile to the Westerly ridge line and the start of the 4 mile Chimney Beach Downhill. Enjoy this weaving and winding trail as it drops down to Chimney Beach through the decomposed granite slabs that help contribute to Lake Tahoe's clarity.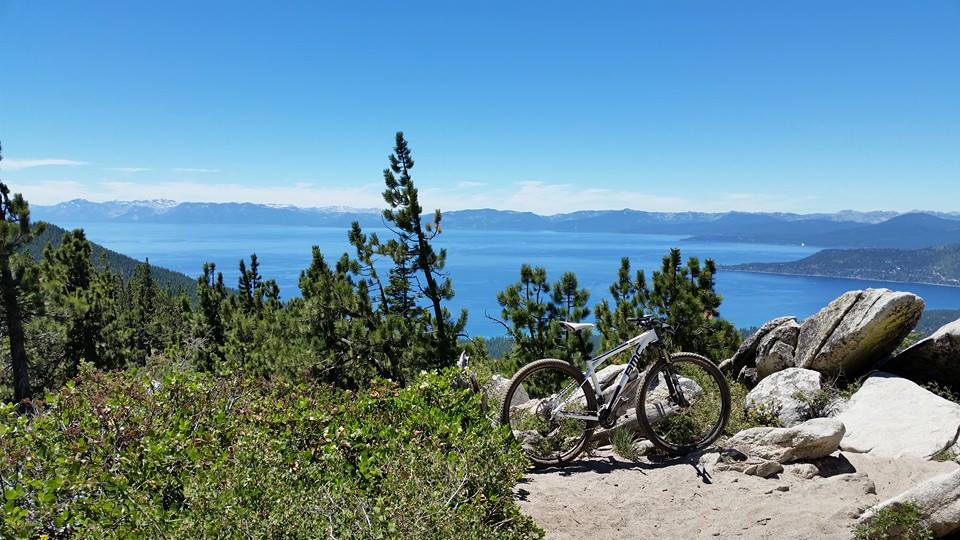 Northstar Mountain Bike Park
The "Top 5" list would not be complete without mentioning one of the West Coasts premier mountain bile parks. If its man made features, big berms, chunky single track or just gaining as much vert in a day as possible – this is your place! More information at Northstar Mountain Bike Park!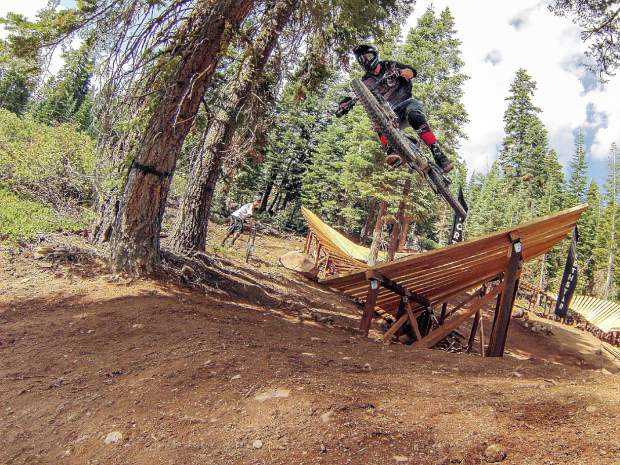 Mr. Toads Wild Ride
A Lake Tahoe "MUST," Mr. Toads has it all. Big climb for access with an immediate fully focused trail; you can't miss this ride if you call yourself a mountain biker. Rock drops, rock gardens, flowy berms and direct chutes – Toads Rocks! Set a shuttle and access from 89, or do it the right way and pedal from the bottom of corral to the Armstrong Connector. Regardless, you wont be disappointed.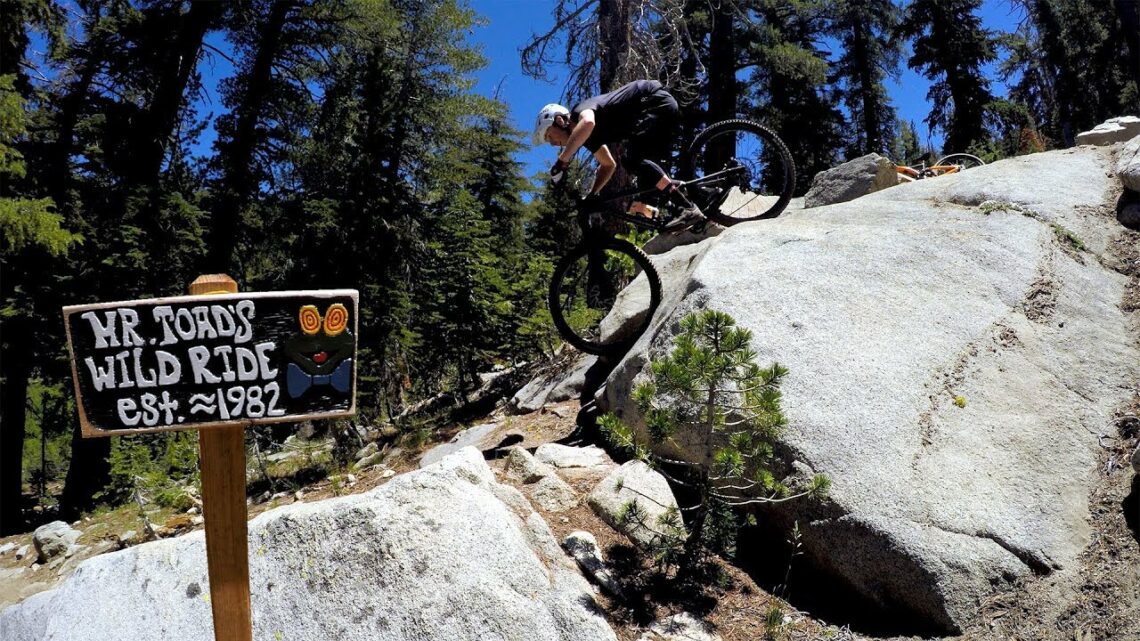 Donner Lake Rim Trail
Ask a local!