Living in the Sierras means enjoying an endless amount of outdoor activities, views of mountains in all directions, crystal clear waters and thriving in solitude – there's nothing quite like making the mountains your home. It's a different way of life. It's freeing.
To ensure that you make the most of living in the Sierra mountains while being a responsible human, follow these tips:
Be bear aware

We live in bear country. Spotting a bear can be exciting and you may even want to snap a picture. Please keep in mind, bears are wild animals that require respect and space. Approaching a bear can result in fatal injuries or harm to the animal. Although our bears in Tahoe do not want to eat you, they will still protect themselves if they feel threatened. So be respectful and keep your distance. If you run into a bear on the trails or even in your neighborhood, stay calm and move away.
Bears can open car doors so don't leave food or garbage inside your car. Even food wrappers, spilled drinks and pet treats can draw them in, so keep your vehicle clean and locked at all times, and turn the alarm as an added defense.
Bears will also help themselves to coolers left out on porches and decks so keep all your food containers indoors and lock your house when you are away- yes, bears can open your front door too. On that note, keep doors to your house closed and windows locked when not in use. If you have an alarm, set it when you leave to help keep bears away. If you are worried about or experiencing bear break-ins, you can have a professional bear proof your home.
Keeping bears from wanting to break into your home not only protects your family, it protects the bears as well. As they say, a fed bear is a dead bear.
Improve fire safety for you home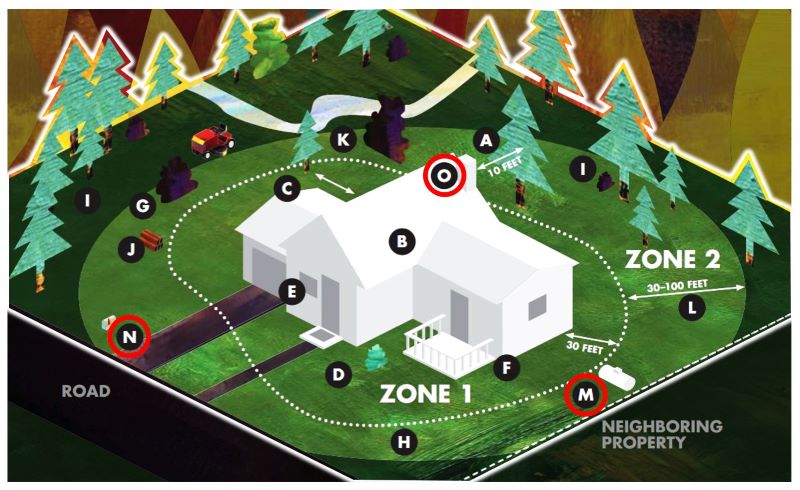 Help protect your family and home by keeping your property Defensible Space compliant. Defensible space is the buffer you create between a building on your property and the groundcover, trees, shrubs, or any wildland area that surround it. This space will help slow or stop the spread of wildfire and it helps protect your home from catching fire.
Don't wait for branches to grow over the roof of your home and be vigilant about removing brush from around the property. Clear pine needles and keep firewood stacks away from the main house.
It is also important to make a Fire Evacuation Checklist so you are prepared and can move in a timely manner if you have to evacuate. Of course you'll want to pack emergency supplies, food, your pets, but you'll also want to collect as many valuable and sentimental items as possible, right? Organization is key. Why not prepare ahead of time? Start with the most important and valuable items like birth certificates, the deed to your house or marriage license, plus family photo albums, heirlooms and sentimental keepsakes. Place these in a large bin or storage container with a legible label and store in a safe place that is easy to access. Do the same with first aid, drinking water, back-up copies of digital information etc. This will make a stressful and emotional time easier and help you and your family stay safe and worry less.
For more information about Defensible Space and Evacuation Checklists, click the links below.
Be a good pet owner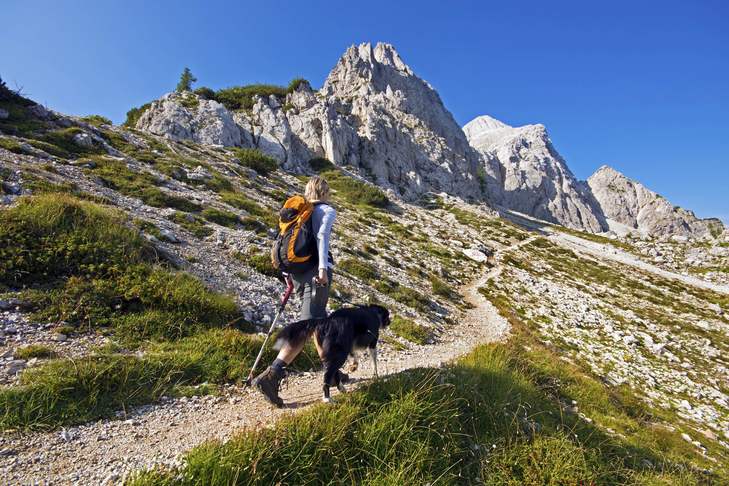 Just because you're roaming the mountainside doesn't mean you can avoid the responsibility of cleaning up after your pup. No one wants to see a mess on the side of the trails. So when nature calls, do your duty and pick up their doody.
Your pets can fall prey to the wildlife, especially coyotes. Keep your furry friends on a leash and do not allow them to roam around unattended. Also, do not keep your dog attached to a tree or line in your backyard- they will not be able to get away from predators in an attack.
Your dog's bark can be your best security but it can also be irritating to your neighbors. Learn what's causing the barking, help them calm down and teach them to be quite afterwards. Many people move to the mountains for a quiet escape and they have the right to a noise-free home.
Be mindful of your garbage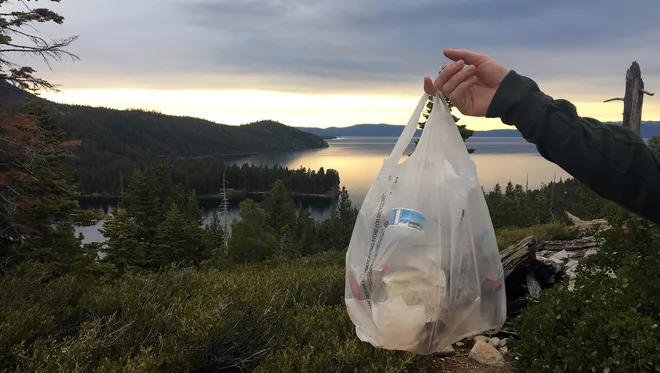 When hiking or visiting beaches and parks, always Pack It In, Pack It Out. Be sure to collect all trash and dispose in a proper garbage can or dumpster. If you have to hike miles with a bag of garbage, do it. If you have to find another dumpster because the closest one is overflowing, do it.
Clean up all surfaces after grilling or eating outdoors. Dirty grills and spilled food can attract wild animals. Thoroughly clean your outdoor spaces after a meal and leave the area cleaner than when you arrived.
Back at home, if you do not a have a functioning bear box, do not take out the trash until your garbage pick-up day. This prevents wild animals, like bears, coyotes and raccoons, from picking up the scent and rummaging through your leftover goodies. If animals do end up scattering your trash, thoroughly clean up the mess right after the animals leave.
Keep emergency supplies on hand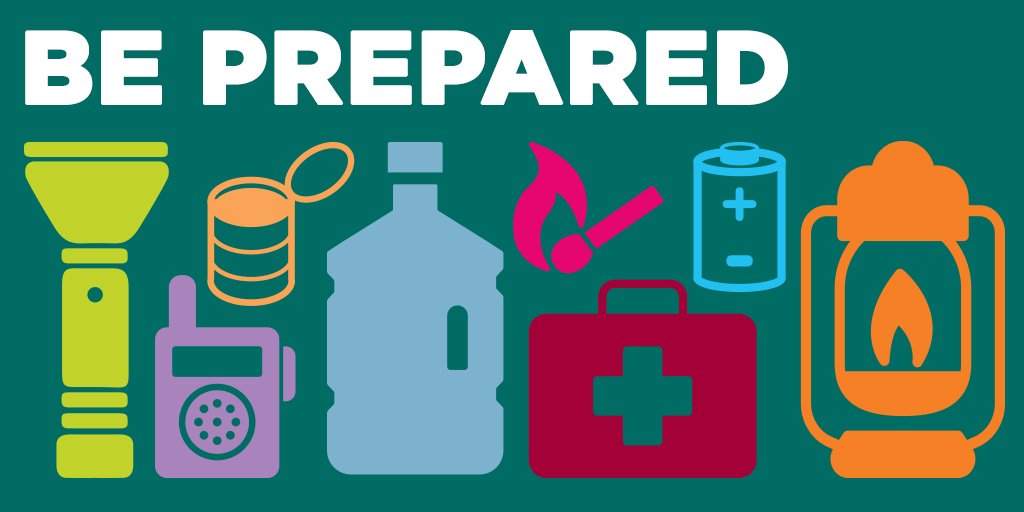 In the mountains, you can be snowed in and/or power can be lost due to a variety of reasons, so it's important to be prepared to hunker down at home or operate for a day+ with no power. Keep firewood, food reserves, drinking water, flashlights or lanterns, extra batteries and a power generator in the house. These supplies should be enough to tide you over in the case of an emergency.
Also, stay calm and remember, most people who live in the mountains are not only neighborly, but they've experienced said event a time or two. Reach out for help if you need it.
John Muir said it best, "Going to the mountains is like going home." So get out there and enjoy those moments that can only be experienced up here, in the Sierras.