Springtime in Tahoe presents a unique climate, one that allows us to enjoy winter and summer in the same day. You'll find our mountains covered in snow while our beaches are sunny. It's the sweet spot of seasons. One can argue that Spring is the best time in Tahoe because of our ability to do nearly any outdoor activity.
John Muir said it best, "The snow is melting into music."
Here are some of our favorite outdoor adventures to enjoy while we "wait" on summertime in Tahoe.
Spring Skiing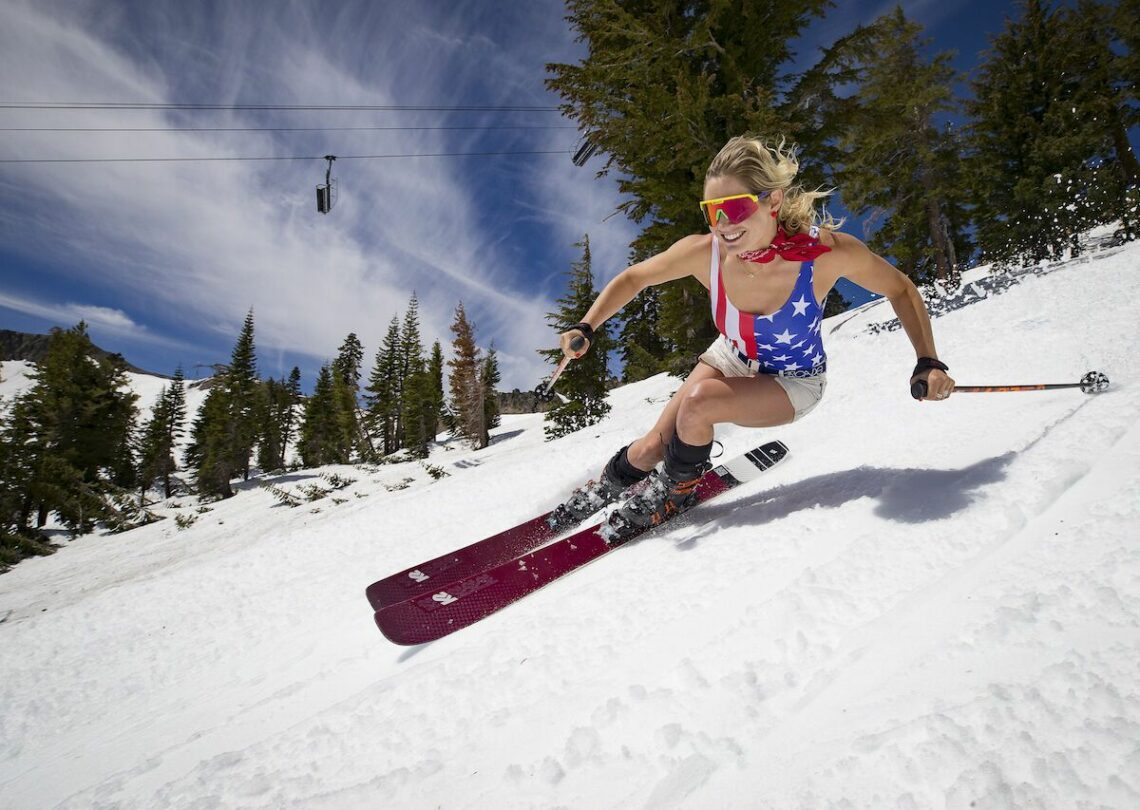 You know we can't write about Spring in Tahoe without mentioning this. Afterall, Palisades Tahoe is the Spring Skiing Capitol.
Springtime on the mountain just hits different. It's the Hawaiian shirts, retro gear and neon colors. It's the corn snow, soft bumps and fast groomers. It's the sounds of skiers and riders bursting out in a whoop and a holler. It's childlike and fun and we live for it.
With an average of 400 inches of pristine snowfall every winter, our mountains still have plenty of snow to ski late season, despite the temps reaching into the upper 60's. Thanks to storms in mid-April, the season has been extended to the end of May, which is fairly normal for us.
Live your best Tahoe life and hit the beach after the slopes. Trust us, there's nothing better than enjoying the views, warm sun and sand after taking laps on the hill. It's truly one of the best parts of living in Tahoe.
Mountain Biking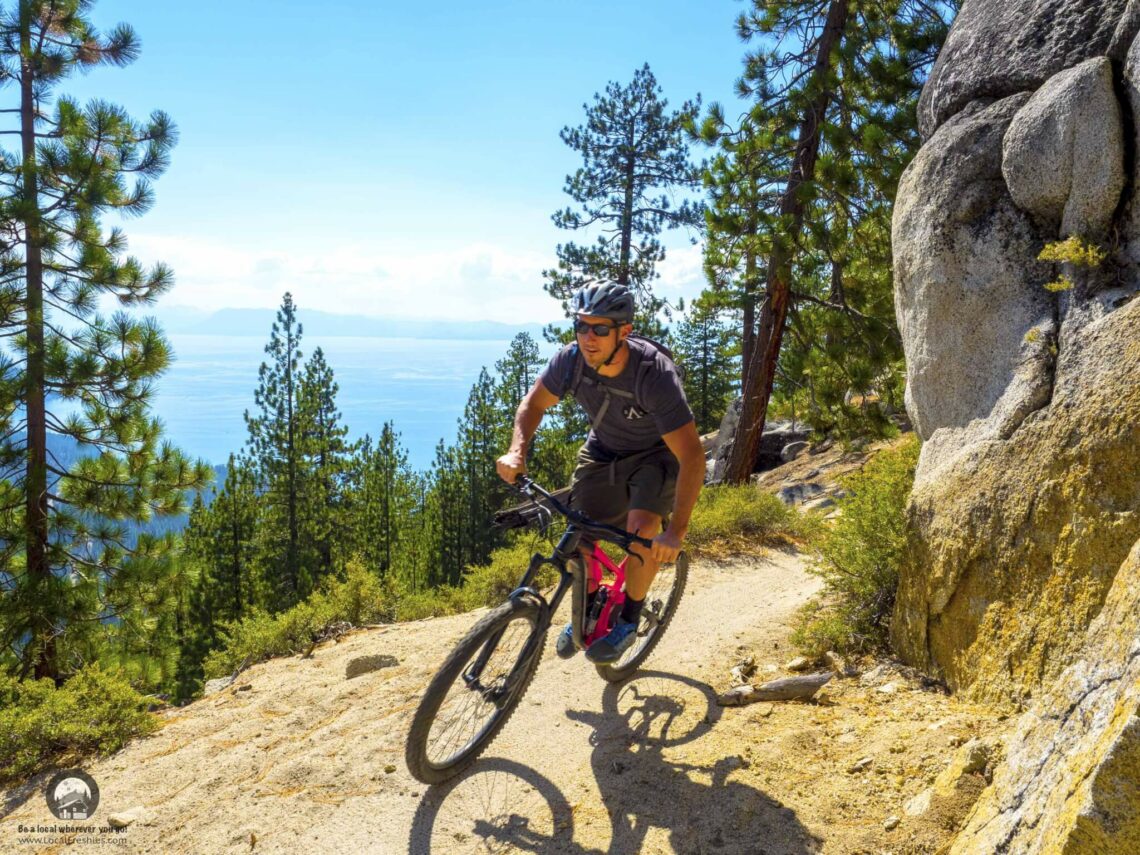 As the snow melts, more and more trails become accessible. You know what that means! Time to break out the ole bike. Although we love winter, we do anxiously await the time to get back on the saddle and rip it up on the trails.
We're spoiled here with a wide variety of trails for every skill level. From beginner cross-country, intermediate single track, to downhill with big berms and even bigger vert, there is something for everyone.
Keep your eyes open for signs along many trails that mark direction, vista points and safety precautions. Of course, always be mindful of other people on the trail and politely move aside when necessary to keep everyone out of harm's way.
We'll see you out there. Happy shredding!
Paddling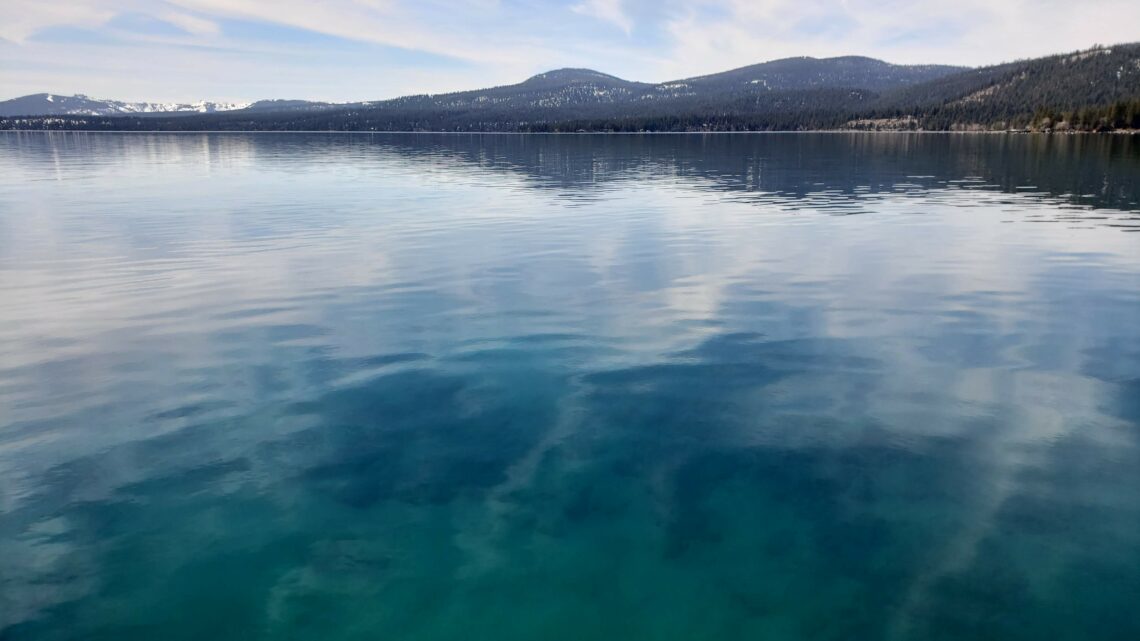 On calm days Tahoe can be as smooth as glass, which has us dreaming of one thing: being out on the Lake. With longer days and warming temps, spring is the perfect time get out, soak up some sun and gain a new perspective from the water.
The possibility of late-season storms keeps most boats out of the lake until summer months, leaving our crystal clear waters to be enjoyed quietly by kayakers and paddle boarders. It's truly the best time to take in those peaceful moments on the lake.
If you don't have your own vessel, there are several spots to rent in North Tahoe. We recommend bringing a dry sack with plenty of water and a picnic lunch to paddle over to one of your favorite beaches. Or, have a floating lunch wherever your heart desires. We also encourage getting a waterproof phone case with lanyard so you can easily snap those gorgeous photos without the fear of losing your phone to the blue abyss- one will run you about $12, well worth it.
Hiking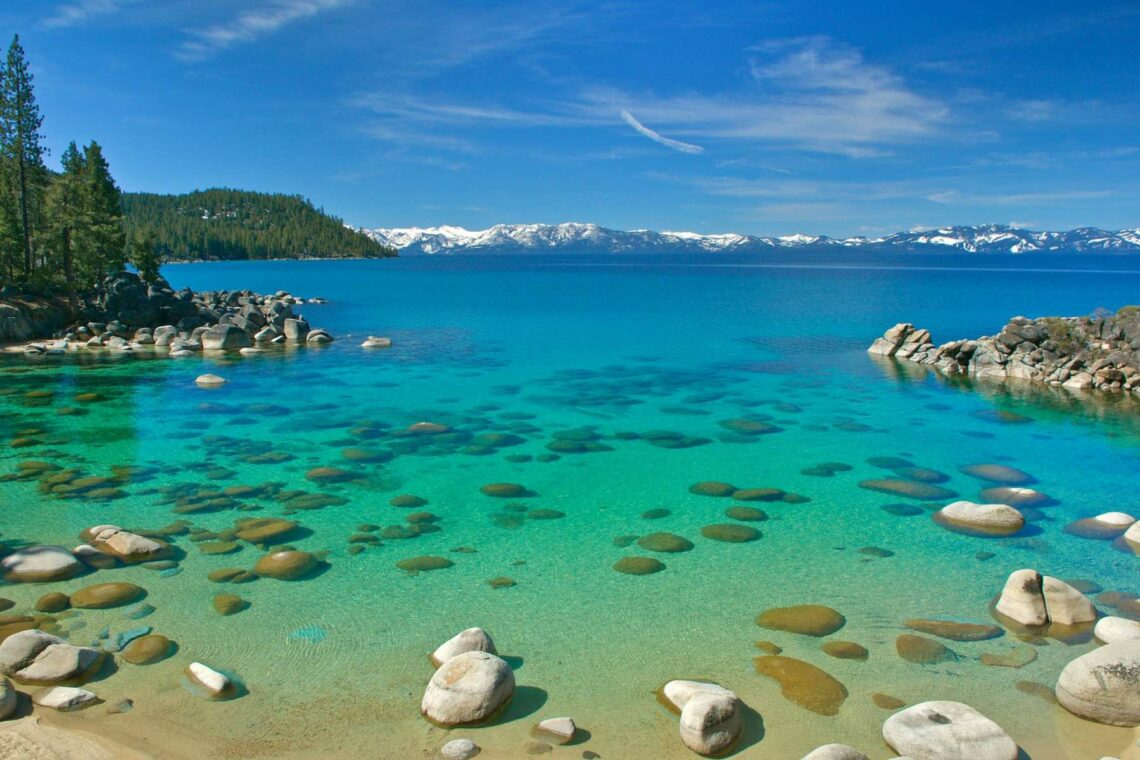 As more trails become clear, the opportunities to hike in and around the basin become endless. There are thousands of trails for every adventure you may seek with a variety of skill levels available. Plus, summertime crowds have not yet descended upon us which means more room to explore and feel like you're the only human for miles, cause you very well may be.
Looking for a moderate hike that leads to a pristine dog friendly beach? The East Shore has several trails that will satisfy and wow you with epic views. You may prefer an easier hike in the forest. Tahoe Cross Country Center offers dozens of trails to take a stroll and marvel at the old growth trees. Or you might be seeking a hike along a river. Blackwood Canyon on the West Shore offers miles of solitude with the sweet sound of an alpine river running nearby.
Be sure to bring lots of water as our dry climate, warm sun and higher elevation can cause you to feel dehydrated. Also, remember to always be mindful of your surroundings as there are wild animals living around you. Pick up your trash, don't leave any food behind and pick up after your pup.
So get out there and explore more, because "the clearest way into the Universe is through a forest wilderness".