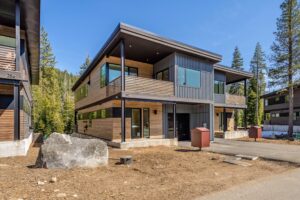 First Non-Developer Sale in "The Palisades"
For the past several years, the Palisades at Squaw have been creating a tremendous amount of buzz. There hasn't been any development quite like it in the North Lake Tahoe real estate market, a project offering mountain modern design in a brand new construction, utilizing the most cutting edge materials and design features, embodying luxury real estate. With the final townhomes in contract and under construction, this particular unit which was completed in November, 2020; is the first private resale for the development.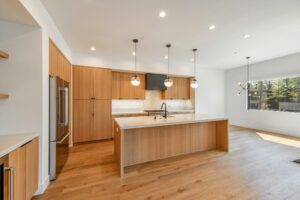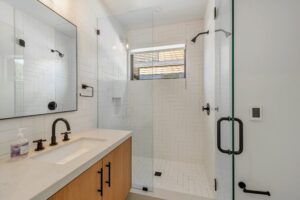 On market for six days
Listed for resale on May 11, 2021 – the property had 7 showings in its first three days and was in contract in a record setting 5 days. To put in context, the average days on market for all units sold in the Palisades in the past 12 calendar months was twenty four. This demonstrates several things. First, the demand for Tahoe is still incredibly strong. Buyers are willing to pay for access to the areas and amenities that motivate them. In this case, its being at the entrance to one of the premiere ski resorts in North America. Also worth noting, is its access to the Truckee River, Tahoe City and Lake Tahoe just 6 miles away, world class mountain biking, and Downtown Truckee.
Incredible ROI for seller and incredible deal for buyer!
Originally closed in November of 2020 by the seller purchase from the developer at $993,000 – many believed these units wouldn't surpass the $1M mark. However, the demand for Tahoe pushed through the winter months and the remaining "to be built" units were all in contract for over $1.6M. The appeal of being able to close on a unit in 30 days or less (rather than 6+ months for build time), and at a price less than that of the units under construction was of great appeal to any buyer. Additionally the seller had a return on investment of $562,000. Both buyer and seller came out of this feeling good!
Why list your property with Brandon Walsh?
This sale is another demonstration of how a well evaluated pricing strategy, along with a detailed and well executed marketing plan will fetch top dollar for your property. It's not luck and it's not just resting on the simplicity of a hot market. It is the knowledge and experience of understanding the buyer psyche and presenting your home in a manner that plays into attracting multiple avenues of interest. It is making sure your home has the attention to detail and level of care that is going to make it stand out against the rest.