With the holidays just around the corner, shopping season is in full swing. We believe in shopping local. Not only will you be supporting your friendly business owners and neighbors, it's so easy to do up here with many boutiques and art studios that carry quality clothing and handmade items to showcase the best of local mountain style. Below are some of our favorite spots for finding those showstopping gifts, or something for yourself!
Grizzly Menswear
Located on Soaring Way near Truckee airport, this men's clothing store is where lake life meets mountain life. They feature a wide range of quality, stylish, casual clothing every man can appreciate. Find everything from snazzy outerwear, cozy flannels, denim and twill pants, to the best selection of hats, slippers and even backpacks. Not mention, they have an excellent staff who can help you find your person style, so you dress your best effortlessly. Don't forget guys, just because you live in a casual mountain town, doesn't mean you have to compromise looking fly.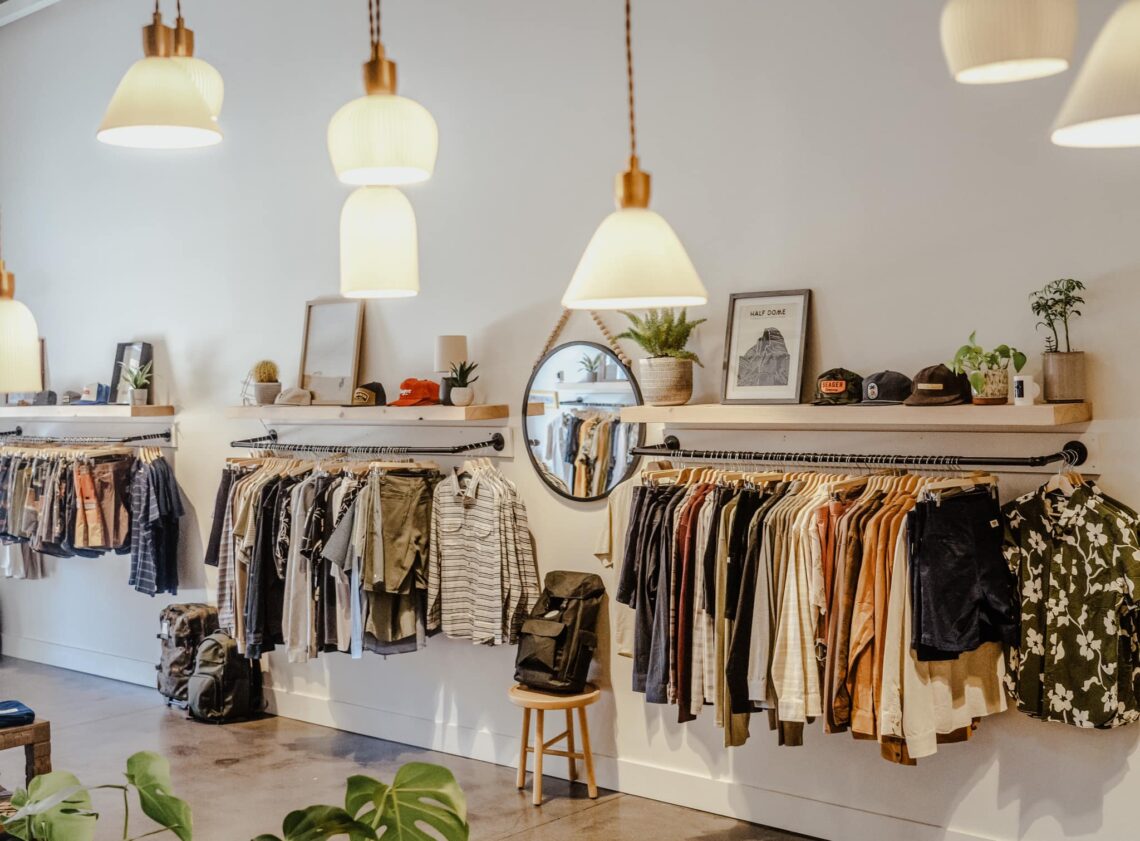 Trunk Show
This lovely boutique is located in the Cobblestone Shopping Center in Tahoe City. The beauty behind this shop is they specialize in selling only handmade items from dozens of different artists from Reno, Tahoe and Truckee. You can find all sorts of unique pieces such as hand blown glass art, Lake Tahoe and Sierra Nevada photography, handmade jewelry and paintings. Their wide selection of essential oils and candles, plus tons of Tahoe clothing and colorful stickers makes this shop fun. The owner also sells her own brand of jewelry which is made of recycled items and is absolutely gorgeous. What makes it even better? Trunk Show is affordable with many items under $50. So go ahead, get your favorite handcrafted pieces and live your best Tahoe life.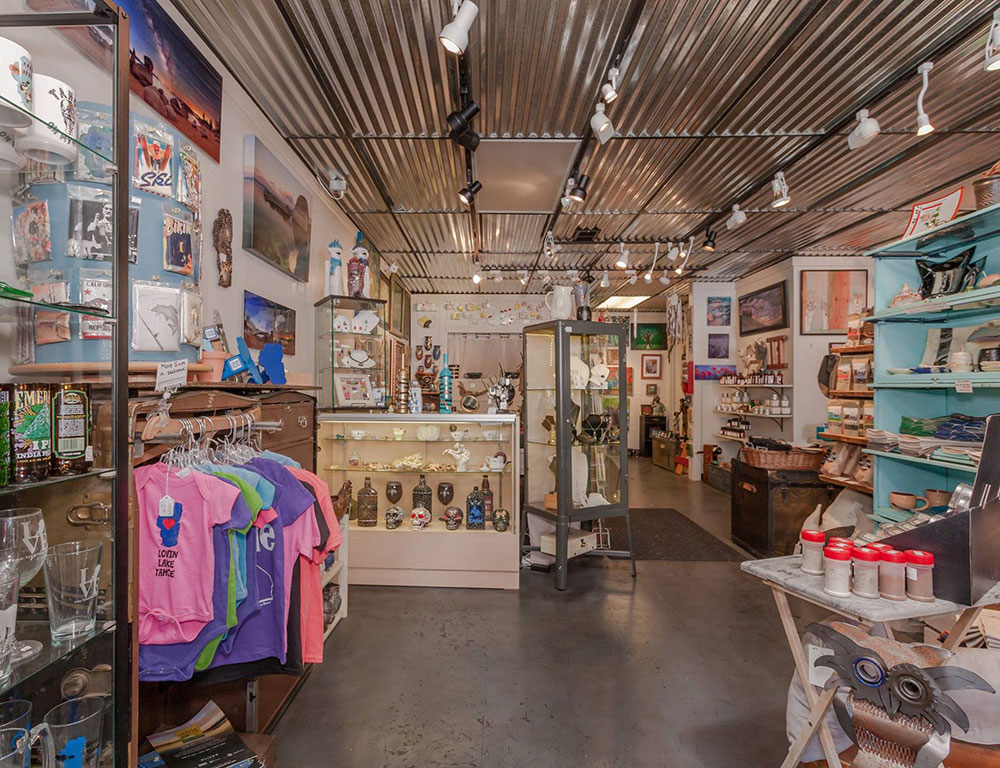 Cooking Gallery
This beautiful two-story shop located right in old downtown Truckee is for both professional chefs and amateur cooks who enjoy experimenting at home. Any culinary lover will feel like they walked into cooking heaven in this space chock full of quality goods. They carry everything from beautiful mixers and blenders, spices and cookbooks, pot and pans to flat wear. They also sell colorful glassware, coffeemakers and almost any fun kitchen gadget you can think of. Don't forget to check out their selection of candles, napkins and décor to create the best table-top centerpiece for every holiday. This store is truly a one stop shop for all of your culinary entertaining needs and then some.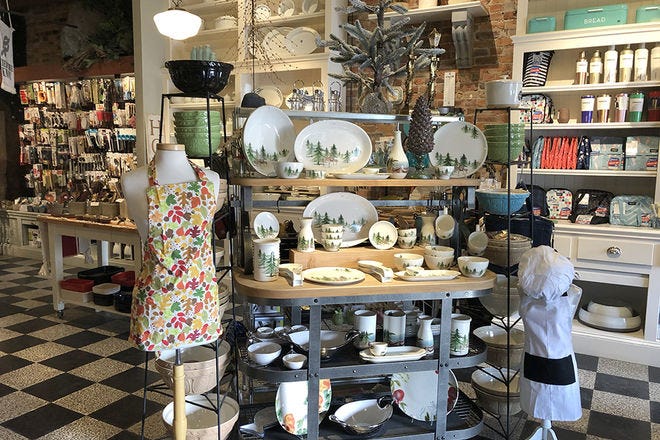 Bluestone Jewelry
With two locations in downtown Tahoe City and historic downtown Truckee, Bluestone is never too far away with a wide selection of fine jewelry for men and women. They specialize in Lake Tahoe inspired jewelry, art photography and glass works. No other jewelry shop comes close to the unique and quality pieces at Bluestone. The Lake Tahoe Collection has Tahoe pendants, bracelets, earrings and more in white, pink and yellow gold. It features a variety of stones including lapis, opal and turquois to please any style. They also carry a beautiful selection of bridal jewelry, designer jewelry, plus they specialize in custom pieces and repairs. Don't miss out on enjoying some fine wine in their tasting room, located inside their Truckee store. Combining wine with jewelry you say? Count us in! Plus they are family owned and the staff goes above and beyond to listen to your needs, connect with you and help you find or create that perfect timeless piece.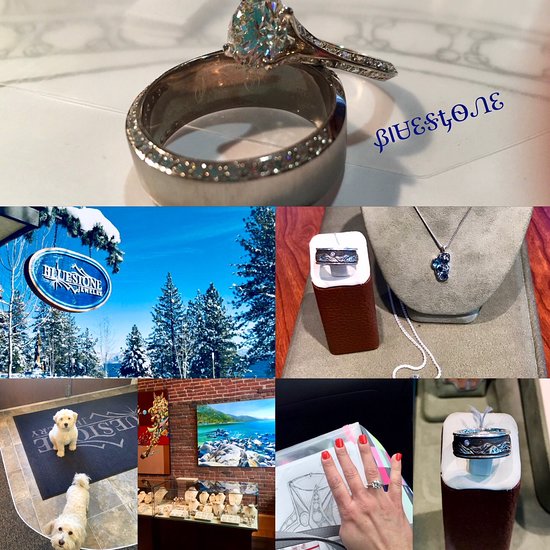 Tahoe Dave's
Our list would not be complete without a ski/board shop and Tahoe Dave's is the finest. They offer the largest selection of rental/demo equipment on the North Shore and Truckee, including ski and boards, snowshoes, cross-country gear, plus rental clothing for the entire family. With rental/demo shops located in Truckee, Olympic Valley, Tahoe City and Kings Beach, there's always a Dave's just around the corner. Plus, they allow you to drop off and pick up at different locations, making it easier to switch out your gear whenever needed. Our favorite locations are in Tahoe City, with their ski shop next door to the board shop… it's ok guys, you can enjoy both. They have everything from outerwear, goggles, boards and skis, to sunglasses, beanies and the latest clothing and accessories, so you can stay warm and dry whether you are on or off the mountain. What sets Tahoe Dave's apart is their staff. Every member of Tahoe Dave's family is not only knowledgeable, professional and enthusiastic about their work, they provide skilled and friendly service with not one ounce of ski-shop-pretentiousness. A true 5 star team! Visit https://tahoedaves.com/ for locations, hours and services.